<!—Set border to 0px if image is dark, 1px if image has a white background —>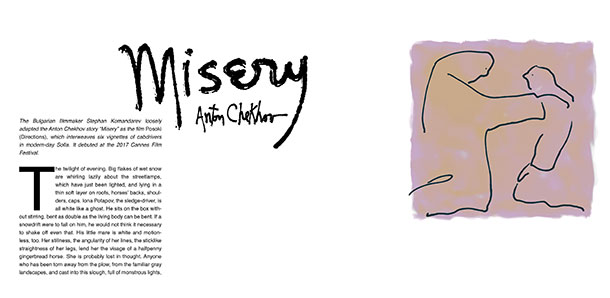 The Bulgarian filmmaker Stephan Komandarev loosely adapted the Anton Chekhov story "Misery" as the film Posoki (Directions), which interweaves six vignettes of cabdrivers in modern-day Sofia. It debuted at the 2017 Cannes Film Festival.
This story is available only in the print edition of the Summer 2017 issue. Please purchase a copy from our
online store
.