<!—Set border to 0px if image is dark, 1px if image has a white background —>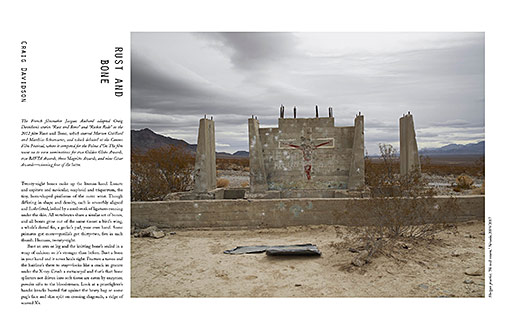 The French filmmaker Jacques Audiard adapted Craig Davidson's stories "Rust and Bone" and "Rocket Ride" as the 2012 film Rust and Bone, which starred Marion Cotillard and Matthias Schoenaerts, and which debuted at the Cannes Film Festival, where it competed for the Palme d'Or. The film went on to earn nominations for two Golden Globe Awards, two BAFTA Awards, three Magritte Awards, and nine César Awards—winning four of the latter.
This story is available only in the print edition of the Fall 2017 issue. Please purchase a copy from our
online store
.