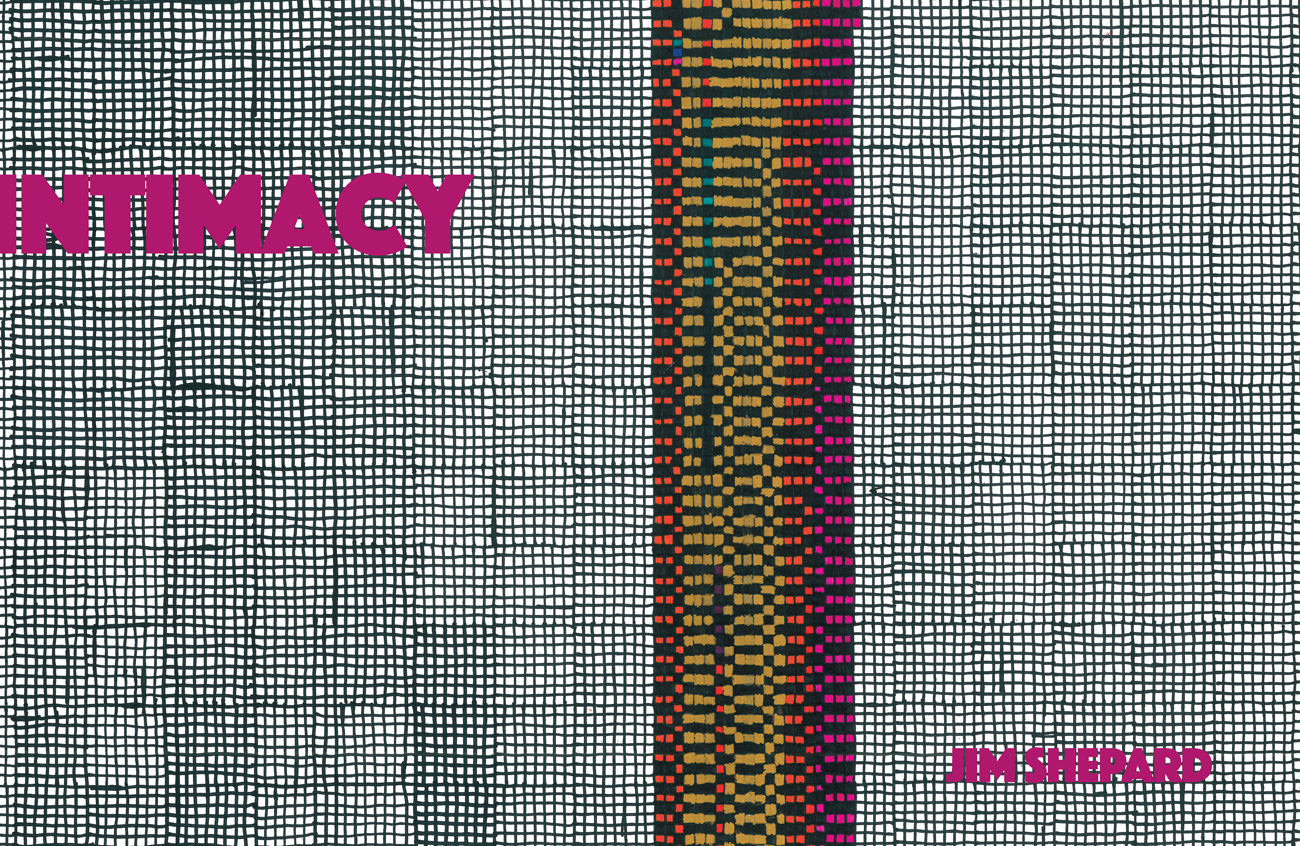 By the time Gladys May Sparks dropped her soaked leather portmanteaus on the veranda of her new home in Barrow Point, Queensland, the rain had started to come down very heavy. Her new husband, Tommy, busied himself with a welcoming pot of tea and she remained where he'd left her, a puddle spreading around her feet. It seemed unlikely that a single item inside the portmanteaus was still dry. Her first impression was of a place where everything was covered with vines, including the two cane chairs and the breakfast table and the hammock, and out front she noted a mandarin orange tree and a prickly pear hedge. The rain was now so heavy the mud was strewn with bougainvillea petals, and when she stepped inside the house all the crawling things had come out: a fat bird spider was creeping up the curtains and ants had gotten into the jam. Tommy helped her with her wet clothes. Something was wrong with the fireplace damper, and as much smoke was pouring into the room as was going up the chimney, and that gave her license to cry. He put his cheek to hers and his hand on her shoulder; while he rubbed some warmth into it she looked out the little kitchen window. Where he had cleared, in the downpour a magpie was bathing in one of the stumps.
The entire journey had been demoralizing. On the railway north from Brisbane the heat was a clammy misery, and once the rain commenced the road beside the tracks became a channel of mire. She passed any number of drivers of bogged drays like sailors atop foundering ships. In some ravines the road disappeared completely and the jungle swept right down to the train windows. Every so often boys on horses would appear in the clearings for mail sacks thrown from the locomotive, waving gaily at her as it raced by. In more open areas they passed enormous, queer–shaped tombstones that the conductor explained were anthills, and on her only trip to the toilet she discovered a monstrous yellow frog in the washbasin.
She'd had to take a Cobb & Co. coach from the rail terminus, and for two hours was the only female passenger. Then, once the other passengers disembarked, she was entirely alone. Soon she was in such immense distress at having to relieve herself that after peering out her window at length into only wildness and turmoil, she seized on the sizable crack at the bottom of the coach door and arranged herself as closely to it as she could, and upon arrival she begged the driver's pardon for having spilled a bottle of wine, and after hearing her out he sniffed the carriage floor and said that if she liked he had a cork that would fit that bottle. She didn't tell her husband this when he rode up in his trap.
They had met when she worked at an inn that served as a changeover stop for that same coach company, and Tommy returned three or four times after she'd caught his eye, and once they made their affections known they hadn't been at all dilatory in settling the matter of their love.
At that point he'd been working as a railway fettler but had enough money saved for a selection up north where he intended to breed cattle. Before that he had started a fruitless venture involving a plantation cultivating a palm tree that he claimed would have made splendid billiard cues. Gladys had been the last daughter living at home and her responsibility for a full year had been to her ailing parents, until her father passed on in his sleep and then within the week her mother had risen from bed one night, washed and dressed herself in clean linen so as to not give trouble, and lain back down again with her hands folded on her breast, and by the morning Gladys and her siblings were orphans.
She and Tommy married soon after and spent their first week together in Brisbane, while he was embroiled in a dispute with his drovers. When he returned to her each evening burdened with care and strife, she understood it to be her periodic task to remind him of the silver lining of their intimacy. One morning he wrote her a love note that he left at her breakfast seat explaining there were many things he ought to say to her that were better put to paper than spoken directly. But as often as she reread his words, even before he left for Barrow Point, for all her contentment she felt that she had held her soul away from him, and wondered if he'd done the same. Still, she said nothing about it, perhaps because, as Tommy sometimes teased her, she disliked skirmishes even with her cow. She did think, though, of that adage about sailors in a storm: They vow to amend their lives, and yet they don't, because if drowned they can't and if saved they won't.
Iris Beryl Finnimore had disembarked in Brisbane after a voyage of one hundred days, coming over on an assisted passage ticket via the Suez Canal. She was twenty-three and unaccompanied by any other member of her family, and had come because of the publicity in her native Ireland about the Queensland government's assistance to migrants required for the new colony. The circulars had described a demand in particular for farm laborers, vinedressers, mechanics, and domestic servants. Her younger brother had wanted to migrate with her but had not been allowed to do so by their parents because of his age.
Despite what she'd been told, upon arrival she found Brisbane to be filled with perfectly good and proper streets, excepting for their open drainage gutters, and one of the first things she'd done was to purchase Professor Halford's snake-bite cure, operating on the notion that her life would not be safe for a day without it. This consisted of a hypodermic syringe and an evil-looking elixir, each nested in a leather tray. Ultimately during one of her subsequent relocations it went astray and was never again seen or missed. The next thing she bought, for three pence, was a large pineapple that she ate alone near the docks in the shade of a eucalyptus, thereby realizing a childhood ambition to finally get enough of that delicacy.
She inquired at a local agency about domestic service but then resolved that almost any other situation provided superior inducements, reminding herself that no one lost any dignity by performing physical labor, and that indeed it was just the reverse: the more a woman could do for herself, the better she would get on. Eventually she took a position with a milliner for twelve shillings a week in Rockhampton, some 400 miles north, and before leaving Brisbane had been informed that if she didn't die of malaria or wasn't cut to pieces by the blacks on the journey, that would simply leave more for the crocodiles, since most young women's first river crossings that far north were also their last.
She'd arranged a room in a good home in which she'd made herself comfortable, even if she was unable to boast of any style about the place, and had written her brother John Henry that here she was in tropical Australia having traveled as far as the railway proceeded, and when she peered out her window it really looked as though she'd reached the end of the world.
But she'd neglected to write of the habit she'd formed of every Friday night watching the special train come in with its hubbub of husbands meeting wives, and sisters embracing, and children reuniting with parents, and all sorts of other joyous people who, unlike her, were not alone in the world. And how severely it pained her to witness all such gay departures from the station platform, which in every case swallowed the participants into the darkness forever as far as she was concerned. She chose not to trouble her brother with her fear that she would have no friends and few acquaintances. Though she did sign off her letter with Amid these uncoveted solitudes I wander by the silent moon.
Nellie Murray's grandfather migrated to North Queensland after extensive tin deposits were discovered in the Wild River area, and worked thereafter as a tin miner at Flaggy Creek. He arrived in midsummer and reported to the family a scorching wind so intolerable as to obstruct respiration. He also noted a vast number of reptiles and large insects, all of which raised an incessant clamor. Before moving north he had married May Catherine Carrick, Nellie's grandmother, in the rites of the Methodist Church at the Centenary Hall in Sydney, and had three children: Nellie's father, James; a second son, Joseph, who died of bronchial pneumonia at the age of four months; and a third, Thomas David, who was lost to a brain-fever. Grandmother May had then died of pulmonary tuberculosis and was buried with their two infant children. Prior to her passing she asked her closest friend to look after her surviving boy, and added that the best means of doing so might be to marry the boy's father, and that was what her closest friend had done.
Nellie's father had worked for a few years at the Mount Abundance Station ferrying wool from the shearing sheds to the railway and saved enough to buy some land to raise his own sheep farther north, where Nellie grew up helping her parents on their properties. For her early education she attended the provisional schoolhouse only three miles from her home, and when small she helped prepare the lunches for her father and brothers, and when a bit older was allowed to carry those lunches on horseback to where the men were working. During the shearing months there were always long lines of teams on the western roads and a scarcity of shearers, with some sheds shorthanded. When she was especially good her father let her accompany him the nine miles into town to visit the general store known as the Little Wonder, which sometimes sold dry goods from England and France. The wooden sign atop the store read The biggest wonder is how we do it.
By the time she was eighteen her three older brothers had together gone west and her mother had died of wind on the stomach, which had affected her heart, and her father's response had been to drink himself blind drunk five nights a week, but she had absorbed those losses and moved on. Unlike many girls her age she was content to have things around her a little rough. When younger she'd seen a transient carrying his swag rolled in a blanket and remembered admiring his independence of everyone and -thing. She never minded isolation, whereas her brothers were like squadron horses on scouting work that were always fretting to return to their kin.
She had met her husband, Ernie, when she was nineteen and he was forty-one. He had worked on a surveyor's gang, stripped bark, and dug for gold. As a younger man he had often made three-day rides between stations with his only provisions a pocket full of oats, a water bag, and a little sugar. He'd been hired to help around the shearing pens and they bantered for weeks before she agreed to marry him over the washtub in which she was soaping her arms, and once she rinsed off they proceeded directly to the magistrate to have the ceremony performed. She'd roused her father from his hangover to show him the ring. And soon she discovered that in marriage her husband was a quiet man given to sulks and nursing his grievances in a dignified aloofness.
Out of spite toward her brothers her father had provided her in his will life tenancy, stipulating that only upon her death was the property to be sold, and the week following his burial she buried her husband, as well, after his horse pitched him over its head, and she then enjoyed a run of excellent seasons when the price of wool rose after the drought of 1889. She and her husband had remained childless, and he had informed everyone around the station that they'd been like the fishers of Galilee who toiled all night and caught nothing. After his death his favored sheepdog ran away, never to return. Nellie commonly told herself that it was no use looking on the black side of things, as it never made matters any better. But after three years of running the place alone, when her spirits sank, she pondered on her want of success hitherto in life, and the improbability of holding on to this station as her own. And she registered that it had become increasingly wearisome to toil in such a place where people lived so far apart and so often thought only of themselves. She herself had administered to three different young women who'd been without nurse, doctor, or female neighbor at the time of their deliveries, and the postman passed no more frequently than twice a month on his three-hundred-mile circuit. At night on her veranda the melancholy thought would occur to her that to her south were thirty thousand acres of exposed country upon which there grew no tree or shrub higher than a candle, and in the darkness out beyond her lamplight all was still, except for the thumping of her dog's tail at her slightest stirring, and the occasional and solitary bell that indicated where one of her horses was grazing.
Gladys and Iris had already, and Nellie had long since, heard the stories about what the blacks called kooinar, the great winds that flattened trees and turned the country into an inland sea. These storms were sensationally chronicled in the colonial newspapers and formed by monstrous whirlpools of air over three hundred miles across that came scything down out of the Coral Sea and into the rainforests of northeastern Australia with such ferocity that the governmental and amateur meteorologists investigating afterward reported their findings in expressions of awe and horror usually reserved for the more extravagant fictions. Between January and March the storms assaulted the coastline between Cooktown and Rockhampton with such a fierce regularity that three years after its founding every building in Cooktown was blown down and that first set of survivors crawled out from under the wreckage and headed south, never to return.
Two years before Iris's arrival in Rockhampton downpours had been unceasing for a week when the first cyclone of the season hit Chillagoe, just north of Nellie's section, and dropped thirty-five inches of rain in twenty-four hours. Her property, being on higher ground, had missed the worst of the flooding, but three of her neighbors' homes were swept away and the Mission Station entirely destroyed and all who'd sheltered within it lost. The Brisbane Courier had reported that two mothers carried out to sea had tied their toddlers to each other's backs and urged them to cling to their hair, and that the mothers had been retrieved from a reef some miles off the coast at Cairns but the children had died of exposure in the night. And some months after that, a black who'd hitched a ride with Nellie's cart driver pointed out to them the shattered remains of a rowboat sixty feet up in the branches of a bottle tree and said he'd survived the great flood that put them there.
The first sunny days had cheered Gladys more than she might have hoped, and she'd had to concede that theirs was an extremely picturesque station, with the largest of its grazing portions running parallel to the beach along the sea. Most days were sunny, though the gales that blew in rioted southward as though intending to cross the entire continent to the pole beyond.
Tommy had done much to improve the place in anticipation of their life together, adding extensions to the original hut for bedrooms and a veranda, and it wasn't as isolated as she'd feared: letters and newspapers were delivered twice a week by pack-horse mailmen who also brought along any telegrams that might have arrived, and the nearest neighbor was only a mile or so off, though he was a peevish, conceited old man who took no pains toward civility and whose wife, an invalid, Tommy depicted as having been too good for this world, recalling as if to prove it that the previous year she had succumbed to a spider bite.
Tommy carved Tommy & Gladys Sparks onto a sign he hung over the hammock. Though he never swam, on hot Sundays she flopped from the rocks offshore like a water hen, and one such morning on the strand found a curious hollow stone that might serve as an ink bottle. She spent the end of her weekends on garment repair, tacking on patches from her piece-drawer and setting tucks before the sewing she would take up to bed. Most nights her husband would lie patiently beside her. And when in the course of his daily round he had setbacks, and rejoined her questions with grunts, or let his glance pass over her, he was willing after a day or two of her answering silence to proclaim himself sorry from his hocks to his hat top, and she was able to remind herself that counsels of perfection were easier to teach than to practice, and that many a cloudy morning turned out a fine afternoon, and so we take that which God provides while striving for the better. And there were clear nights when, holding hands atop their roof, they registered the stilled stupendousness of an ocean plain before them, star-brightened around the lengthening gleam of the moon.
As a wife she sought to be neither vindictive nor morose about trifles. Yet on rainy days her fire's smoke would still blind a bullock, and puddles still ran inside from the veranda, and whenever their horses came to the little creek to water and she undertook to pat them hello, they evidently imagined they were being harnessed and galloped away. And she still sometimes thought that she didn't wish to know anyone very intimately, for fear that person would spy her many imperfections and esteem her even less. Her mother had said of her that she was like a cat with one trick, and her sole accomplishment had been reading. Her husband when his gaze took her in saw a pleasant-looking woman of middle height, her hair tucked up in her tortoiseshell combs, but inside she felt herself to be a nest of complaints and privations and erratic desires, an alchemist's crucible with its multicolored fumes and mephitic odors and occasional gleam caught only briefly through the bubble and seethe.
Iris's solitude evaporated once word had adequately gotten around Rockhampton about the pretty new arrival. Any number of swains had wooed her, some lean, some obese, some pious, some disconsolate. One had spectacles, and one no hair at all. At first the bustle had pleased Miss Laycock, who ran the shop, and then she'd had to intervene, and the would-be suitors had to find other ways to stray into Iris's path. When Iris finally remarked with some embarrassment about her situation, her employer had explained that the colony was full of gentlemen who had squandered their capital and fallen off the social ladder, and that the bush was swarming with broken-down swells, many of whom had been sent to Australia because they'd been an embarrassment in England.
Most commented upon Iris's accent and proceeded as though the entire arc of their courtship would need to occur that afternoon. Some seemed to offer all the affection the most craving heart could desire. Still, she had no patience for men who carried on this way not because they were poor but because they didn't know any better or care to, and when she turned them away the majority were cordial and sincere in their good wishes. Even so, she felt, as they gaped at her, like an impatient schoolmistress forced to track the slow mastery of a simple rule.
Yet she accepted so many invitations that her employer felt the need to sit her for a scolding, which later that night back in her room Iris found she resented. She was tired of knowing that someone was sure to be shocked whatever a woman might do. Remain at home and you're a mystery; go out and you're a gadabout; sit quietly at a dinner and you're a dullard; be vivacious and you're a flirt. She joined the local Suffrage League and particularly liked the second talk she attended, the main argument of which had been that a society couldn't raise free men from enslaved women, and that at no period of the world's history had women given so much thought to the social conditions that affected them. She raised the matter with Miss Laycock the next morning when opening the shop, and was reminded that if she really wished to get ahead as a woman, she might fret less about rights and more about influence and how to achieve it.
She met Ned outside of town on a hill that was used as both an observatory and a picnic spot. For a change that day she had parted her hair on the side. It had been so terribly hot that even in the shade he had sought relief in a wet towel wound around his head, and in Rockhampton nine drunkards had died in just that one week. She found that white ants had rendered her water bottle unfit for use, and he offered her his. When she'd first noticed him she thought he looked quite the farmer's boy, but he'd come from Woolloongabba, where he'd been a cart driver. Like many of his age he was lank-limbed and sunburnt. She spilled what he'd given her and he wondered if she needed help as well with pouring, and she thanked him and assured him that when she did want help she would ask.
He inquired as to her history and then related his own. He'd gone west and worked as a stockman mustering and branding calves, though within a week he had wanted desperately to return home, but had hated the idea of doing so as poor as when he'd set out, and in debt besides, and laughed at in the bargain. Then he'd gotten the cart-driver position and it had all mostly come out all right.
They met every day for the next week, and then on that Sunday when taking his leave of her he asked in a teasing way why she was still single—was she so difficult to please?—and urged her to look for someone with good sense as a husband, and further cautioned that she would never be content with a man inferior to herself when it came to understanding. She asked if he assumed she was easily led into error, and he said no as though they hadn't just been teasing each other. Before she'd left Ulster her mother had reminded her that it wasn't great deeds that were necessary for a happy bond but only kindly action and the loving look, yet that night, back in her room, Iris wanted to write her mother to say she wished to add to that accounting the wholly engaged kiss, the free immersion in which suggested a bond that brightened the darkest shadows. And that such mutual caresses could be the physical expression of the deepest spiritual truth, since that was where, however rarely, difference and separation were vanquished.
As solitary as Nellie was, she didn't work her section alone, but had two stockmen, Georgie and his brother Arthur, also known as "Squeak." For a few years they'd humped as gangers for the railway out of Quilpie, and while Georgie was right as rain, Squeak was the kind of worker who every three months would demand his pay and a few days' leave, after which he'd return without his money, horse, saddle, or once even his clothes. Before hooking on with Nellie's section they'd minded a flock so remote that it took them a month to get there from Townsville by foot and dray. After settling in on her station, they revealed that they preferred her sort of work with sheep to shepherding, since shepherding had inclined them toward a neglected appearance and strange and cranky ways, and said that if shepherds, given their great isolation, didn't need to be mad, it was nevertheless a great qualification. Georgie as a fencer was a prince with a mortising ax, his posts always upright and the same height out of the ground and as straight as you wanted them, and his corners and gateposts marvels of stability. He considered his brother a good hand, as well, by which he meant Squeak never complained and didn't care what he ate. They lived in their own hut toward the north end of the property with two wooden chairs, two camp beds, and one box for their swag. They were particularly proud of the beds, since each featured canvas sheets.
Squeak did complain, however, that he didn't have his brother's knack with the blacks, who were often passing through along the creeks and could be relied upon for the occasional odd chore. He thought that the tame blacks had picked up all the worst characteristics of the white race and had lost some of their own, and that of course there was nothing to be done with the wild ones. At some sheep stations farther west they'd seen aboriginal women confined behind fencing for the use of the white station hands, and had known one stockkeeper who kept his woman chained to a log but then discovered she'd run away with his only shirt, which he'd given her out of fondness. It seemed to Nellie listening to them talk that even the humane had abdicated to the general ruthlessness, and that it had become in effect a question of which race would survive, with each man's vote cast in favor of his own. Still, she strove to treat everyone with fairness, and the result had been that even when migrating tribesmen, provoked by maltreatment, had inflicted outrages on others, they'd preserved their kindness for her.
After those profitable seasons following the drought she'd been able to add to her father's land, and five years after taking the lease on that supplemental 160 acres she made successful application to freehold it. The night she hung the deed of grant over her threshold Georgie and Squeak had knocked on her door to help her celebrate, with the assistance of two jugs of an unidentifiable liquor provided by a local dramshop owner whose wares were said to be so poisonous that he had a special burial place for all those customers insufficiently hardy to survive his hospitality.
That January, from Nellie's section all the way north and east to Gladys and Tommy's, the flies were very troublesome for everyone's eyes, even on windy days, and a number flew into any opened mouth and could be expelled only by a violent fit of coughing. This was followed by a period of rain so unrelenting that all outdoor chores became dreadful work, and at the worst of it Gladys pointed out to Tommy that their cart wheels were so thickly coated with mud they resembled Christmas wreaths. At last the weather cleared and the nights were radiant with stars and the full moon emerged so gloriously that Gladys read the newspaper by its light. Then the atmosphere became unusually still.
Iris noticed the stillness as her train was arriving in Brisbane. She'd been sent there to fetch Miss Laycock's brother Nicholas and to not take no for an answer. He had lost a good job in a cotton-yard warehouse and since then apparently transferred his energies to running up debts and granting favors to dubious friends. He had agreed to return to Rockhampton to stay with his sister, but with him all resolutions were quickly formed and just as immediately abandoned. Miss Laycock told Iris she would have gone herself but her mother and father were both ill and she didn't want to be out of reach should anything happen to them, and she had the little ones on top of that. She further noted that with trade being rather dull at the present and few prospects of a rapid revival, she could spare Iris for the few days this errand would require. She'd reiterated her directive to Iris not to be turned aside by her brother's charms or recalcitrance, and had warned that she hadn't grown up with the boy without becoming aware that he was a very awkward animal to lead or drive, though she'd allowed that he might say the same of her.
The coach from the train dropped Iris outside the inn where her employer had arranged for her to stay, and she noticed the pennants on its facade had gone oddly limp. The coach horses shied and shook. Safe in her room, she made her toilet, put out the lamp, and lay atop her bed in the heat and the silence, remarking to herself aloud after a few moments that there was nothing like lying and listening alone in the dark to promote anxiety.
Nellie was by her section's largest creek, soaking her feet, with a head aching from a cause she couldn't identify, her dog patiently waiting for her to be up and about again. With the moon now gone it seemed intensely dark, and she also noted the lack of insect noise. She set her hat on the earth beside her, dented the crown, and poured in some water for the dog. He appeared attuned to something worrisome, which she imagined to be her. She'd been short with him lately, and feared she turned to him an expression of at best only haggard cheer in the face of a world she felt had gone ever more dismal.
Off to the north she could hear Georgie struggling with his wagon and its exceptionally heavy load. He would blaspheme until refreshed and then fill his pockets with stones to throw at his team and go at it again. Some aspect of his voice reminded her of her father, and the way he had so disliked company that he'd regularly claimed that people gathered socially principally to make themselves disagreeable, and she wondered how much of her current predicament had been born out of what she was usually pleased to call her frankness with others.
After Gladys retired the night remained uncommonly hot and oppressive, with the eastern horizon lit by distant lightning that disclosed a leaden-black sky. Following a restless hour, she rose and returned to her veranda, where she registered equally severe and continuous electrical discharges now clearly nearer. She watched the flickers and flashes under clouds that spanned the entire panorama.
Tommy in his nightshirt trooped down to the beach and moored their little ketch more securely before joining his wife on the veranda to admire the approaching display. The dog, intrigued by the break in routine, skylarked in the water. Behind him the boat rode quietly on a dead calm sea.
Weather reports were limited to 9 a.m. bulletins every two days by wireless telegraphy and that night the Queensland meteorologist, basing his forecast on the most recent and sketchy report from New Caledonia that suggested through the extremity of its numbers that their barometer was broken, advised that while conditions were becoming suspicious south of those islands, no danger necessarily yet threatened the Queensland coast, but mariners nevertheless ought to keep a bright lookout.
At around that same time the Eight Mile Police Station in Cooktown reported that all communication to the north on the Cape York Peninsula, 400 miles long and 250 miles across, had ceased.
When she finally heard the roaring and recognized the immensity of the disturbance charging over the last miles of ocean to reach them, Gladys whistled for their dog and ducked into their kitchen to hoist atop their highest cupboard their cask of corned beef and sack of salt. Tommy only gaped at what was coming and the wind when it hit him was so unprecedented in its force that it blew him over the side of the veranda and out into the yard. Their dog never made it out of the water. Tommy tried to regain his feet and was battered again to his knees and seemed to be trying to catch objects that were flying off the house. Gladys was thrown across the kitchen when its eastern wall collapsed and took refuge in the bedroom and considering the bed their most valuable possession lay atop it in order to hold it down, and from there watched her roof and ceiling tear away along with the other walls until there was nothing left of that side of the house except herself and her bed, and she was eventually blown out of that.
Miss Laycock having found herself unaccountably unable to sleep had put some water on and was contemplating a lump of butter in a stoneware urn covered with a damp cloth when she noted what sounded like a waterfall off to the northeast as the onshore cyclonic winds piled up the sea and, corresponding disastrously with a high tide and a shallowing bottom, swept all before them, and it was only when the clamor grew truly alarming that she rose to her feet and the storm surge blew through her front door and windows and filled the room to her armpits before she could clamber to the second floor. She got there to find her youngest, a toddler, spread-eagled on his mattress, and before she could reach him the floor split and yawed away, and her half of the house disintegrated.
Nellie took a moment to sniff her fingers, which smelled of yellow soap and beeswax, and heard above her an immense array of waterfowl passing, and then had a bit more time to be amused by Georgie's abuse of his team before the noise of what was approaching made her stand and the violence of it knocked her prostrate and a willow oak tumbled by. The horses panicked as the uprooted tree pitched end over end toward them, and while Georgie clung to a wagon wheel a sheet of roofing iron that was part of the load decapitated a bottlebrush tree already bent like a bow before the wind.
And behind the wind came more rain in a 350-mile arc than had ever been recorded on the continent, overwhelming that vast catchment area that served the Brisbane and Stanley Rivers, and a grazier and amateur meteorologist named H. P. Somerset of Caboonbah, high above the Stanley, woke to a blare akin to an accelerating locomotive and registered that his wind gauge had reached 142 miles per hour before being torn to pieces and a seventy-foot wall of water thundered down the gorge and struck the cliff below him with such impact that it shifted his house from its foundations. Once he recovered his wits and orientation, he saddled his horse and tore breakneck through the storm, nearly blown from his mount any number of times, to the nearest telegraph station to try to warn the postmaster at Brisbane, downstream, of what was coming.
Iris had risen early and had remarked on the fury of the downpour to her hostess when being seated to breakfast. She'd found it thrilling at first, as she did all manifestations of excessive turbulence in nature. A woman at a neighboring table was telling her companion that her sister had lost her baby to a fever occasioned by teething, but that her other tot was well. An older woman near the window commented on the storm with the same phrase Iris's mother favored: "What a fine day for young ducks!" And having ordered her bacon and porridge, Iris fretted about her Ned that when it came to her true self he might find her a steep hill whose view did not repay the ascent.
Gladys ended up in a gulley covered in timber, boughs, and a few oranges while the rain lashed down in torrents. She cried out for Tommy, who was on his hands and knees nearby but blinded by the wind. Her feet had been cut by broken glass, and as more debris piled around her she crawled under an upturned wheelbarrow and pulled in her limbs like a tortoise and held on. In search of her, Tommy scrabbled up the ridge into rain that stung like hail and looked out to sea and in the darkness made out a great roiling wall of white water tumbling toward the shore and rising upon itself as it came. It swept inland over the beach, and trees six feet or more in circumference were ripped out by the roots or snapped off at the ground, and when the surge roared up the slope below him he turned his back to it and ran for the nearest pine. He was twenty feet into the canopy before the water nearly pulled him from his perch, swinging him around the trunk and splintering its bark, but he kept climbing as fast as he could and the cataract finally stopped at his shoes. And from there he searched every treetop still standing above the flood for some sign of his wife.
Within minutes the rain around Nellie and Georgie was such that every ravine was a river and every hollow a lake, and they scrambled for higher ground with the rising water at their heels. They heard the deluge behind them explode down the creek and sweep away Georgie's team and wagon, and they both reached gum trees and climbed for their lives. While they watched, the flood kept rising, the earth so hard-baked it couldn't absorb such a vast volume of water, the extensive rain of the previous weeks having made matters only worse. They shouted to one another over the wind to hang on, and Georgie asked hoarsely if she'd seen Squeak, and eventually the water got so high Nellie found herself floating in the flood while clinging to her tree's top branches. Yet the extra height of Georgie's tree turned out to be a worse fortune as hordes of insects and arachnids of every description seeking refuge swarmed over his face and eyes and into his nostrils, and as the surge rose even higher the bark thronged further with centipedes and scorpions who bit and stung him so repeatedly that Nellie heard his shrieks clearly despite the storm.
Even before what was hurtling down the Brisbane and the Stanley River Gorge converged on the town, Brisbane's meteorologist noted in his journal that the area had taken on more rain in the last twelve hours than it had in half of the previous year. Miss Laycock's brother Nicholas had been roused early in his rooming house by the tumult of wind and rain, and stood at the window wondering if the weather would spoil the sports program planned for later that day. The wind had progressed from a moan to a bellow and he watched as fences were laid flat, strong men blown down, and sheets of iron torn from roofs opposite him, carrying high into the air or skimming along the streets. An older house's roof was ripped off in one piece. Suddenly exposed refugees blundered into the cataclysm and were bowled off their feet and across the roadway while around them severed telegraph lines lashed like stock whips. The river, further banked by an incoming tide, had already risen three feet in the previous two hours when Nicholas heard the boom of the mounting cascade colliding with the Jindalee Bridge and, putting his cheek to the window to angle his view up the block, saw all along the river's length wharves, warehouses, sawmills, and factories wrenched loose and borne away before the obliterating spray reached him and he was blasted from his room.
When the flood carried off the upper story of the home that included Ned's rented room in Rockhampton he'd survived by grabbing at some advertising pennants and pulling himself onto the roof of a store, and from there hours later he was able to hallo an old friend from his cart-driving days already plying the waters in a rowboat hung with a lamp, and the two young men afterward did yeomen's work in going wherever cries for help were audible. They
particularly reveled in the number of young women clad in the scantiest of clothing who had to be lifted dripping wet into the boat to be ferried to safety. One, having been settled aboard, complained that her seat was wet. Another imperious gentleman on a third-story balcony claimed he had no wish to be taken off but did require them to hold their position before him in the current for the remainder of the evening, should he need them later. On every other roof was a bedraggled cat, or duck, or even cow. All in all they saved thirty-one souls, though one little girl who'd been clinging to a rainspout dropped off into the waters and disappeared before they could reach her, and whenever they delivered their evacuees onto safe ground they were accosted by others who'd escaped yet remained uncertain whether loved ones still out across the flooded expanse had survived.
Gladys had no memory of the oncoming sea hitting her but recalled having been spun and propelled from the gulley in her upturned wheelbarrow two and a half miles on the tide's crest before crashing through the upper branches of a paperbark tree and taking advantage of her barrow's momentary arrest to clamber out of it and up higher. Once she obtained a secure hold the only danger after the water stopped rising came from cattle that swam to the tree and tried flailingly to scramble into her roost.
Iris was still at breakfast when the entire room shifted and tilted as the story below collapsed, and she lunged and caught the banister to the third floor while the woman next to her pitched into the older woman by the window, table and all, and they skidded into the surging water. From the landing Iris was able to assist two diners clinging to the balustrade, and then from the structure's top level, the lee side of which had managed to withstand the impact, she stood open-mouthed in the face of the vista to the south: A house on a promontory separated from its foundations and rotated intact as it was carried away with the three children on its porch visible until it destroyed itself against a railway bridge. A man swirled down the street on his horse, its tail to the current, and when he attempted to swing it round it turned broadside to the flood and they were overwhelmed. More roofing iron, some still attached to its framing, spun in the cataract like great chopping blades, and any number of buildings downstream gave way under the force of the water and the battering debris.
At around 4:30 a.m. the wind over Tommy's tree calmed and the barometer at the Cooktown post office fell to twenty-seven inches: the lowest air pressure the instrument could register, opposite the gradation marked Catastrophe. The air became still. In the predawn light the few remaining trees out across the water were blasted and desolate. The bodies of horses, cattle, fish, dugongs, and sea snakes drifted past below. Branches beside him held exhausted seagulls with the feathers torn from their bodies. Two and a half miles away in another tree Gladys confronted her own expanse of wholesale desolation. Here and there in the distance toward the western hills she could make out cattle marooned on tiny islands of mud. She wept in her shock and at the pain in her feet while the eye of the largest cyclone any white man in northeastern Australia had ever seen took twenty-two minutes to pass over. And then with a roar the winds reengaged from the opposite quadrant.
The gale's change of direction pushed Nellie around to the other side of her treetop, and she fended off various animals living and dead that tumbled by until the storm abated and the waters receded. After an hour she was able to stand on exposed branches, and after another, half the tree was visible. Below her a dead bull hung from a forked branch by its horns. By midmorning the countryside was still flooded if only to a foot or so in depth, and the aspect all the way to the horizon was naked and soundless. Then she heard someone calling and splashing closer, but was so tired she just waited, and eventually Squeak appeared, shirtless and streaked with black mud, and she climbed down to him and led him to Georgie's tree. Once Squeak brought him down they laid him out flat, holding his head out of the shallow water, and when he was able to speak, still blinded and swollen with venom, he thanked them and then died.
Ned and his friend extracted from a little rooftop archipelago an additional seven children who'd been orphaned by the first surge, the youngest clinging to a soaked pillowcase containing the sole remnants of their household treasures. He tracked the fortunes of a horse that had maintained its footing for the entire night on a submerged rafter before venturing a swim to higher ground, where it had scrabbled ashore among a crowd of cheering spectators who had then fed and dried it. And as the flood receded further, many did no more than stand around and watch the show, or call advice to those still struggling, while one group that had salvaged two casks of rum washed from a warehouse tied its boat to a telegraph pole and got openly pie-eyed.
Tommy, too, was surprised at the rapidity with which the inundation subsided. In the early light he counted 140 head of cattle that passed his tree swimming strongly, and by the time he'd descended most had found high ground. Full of dread he set out in the direction he imagined his wife had been carried, sloshing past the bodies of livestock and great fish, and after an entire day's despairing search he found her at the base of her tree and they embraced while traumatized birds walked fearlessly about their feet.
Brisbane being the epicenter of the massive alluvion's cascade to the sea, its torment was alleviated only much later. Dawn found Iris still at her third-floor lookout with the lower part of the city including the botanic gardens and the red-light district a vast sheet of water with just treetops and the occasional peaked roof showing. Rescue boats plied to and fro with difficulty against the force of the current. All night over the torrent's roar she heard the crash of houses against the downstream railway bridge, and wreckage piled up so thickly against the cross braces that the blocked waters had to cascade up and over them and the girders screeched and groaned under the pressure until finally the bridge canted and toppled into the swell, taking its two foundation piers with it. By midday she could see the bay, now a chaos of mastheads and flotsam. Around what had been the docks, looters worked openly from boats and improvised rafts, the available police still overburdened in their attempts to rescue the marooned.
At noon when Ned and his friend finally turned their boat over to others and stretched out on high ground near Mount Archer, all was ruin and consternation as far as they could see. The other man fell instantly to sleep and Ned lay back on his elbows and was harangued by a minister who seemed undone by what had happened. As a young woman with a head wound led him away he told Ned that the Lord had turned the daylight to darkness and had smashed the land like a cup, and that looking down He must be weeping. After he left Ned still couldn't sleep, and wondered not for the first time whether the storm had reached as far as Brisbane and his Iris.
He walked with some difficulty through the chaos over to Mount Chalmers and there found a six-legged office desk and its accompanying chair upright in the runoff pouring down a mountain of waterlogged wreckage. Paper in its top drawer was mostly dry and a beautiful pen still lodged in its holder, and under a tilted telegraph pole that writhed with sheltering snakes he sat and composed a letter headed, "For Iris," which began with the revelation that his mother had warned him as a child that all good men were prone to deterioration once beyond the reach of feminine influence, and that the decline would be evident in a carelessness of dress, a greater license of tongue, and a willingness to turn away from compassion. And he wrote that he felt that lack of benevolence within himself when away from her, and for that reason intended to pledge his love and propose marriage, and in support of his suit he wished her to know that he now thought of her so tenderly that even his selfishness abated when he called her to mind, and that this was as great a gift as his having been spared.
Squeak refused to leave Georgie's body and Nellie sat with them both. By noon the hot sun was releasing spirals of vapor from the scoured terrain. Hilltops were strewn with fish and dead seagulls. Squeak said he'd been sheltering on his camp bed in their hut when two blacks appeared out of the darkness and told him that he had to quit the section because a great water would rise there. He said he owed them his life and then asked Nellie what he would do without his brother, and who would take care of him.
They improvised a palette and lugged Georgie back through the muck and debris and when they finally reached the site of the house it was as if a cyclopean hand had swept the landscape bare. They were still waiting where their despair had stranded them when a teamsters' traveling camp of four wagons covered by tarpaulins rolled by on what was left of the road, and they were hailed and stirred from their lethargy. The horses were old and broken down with fly bites all over and the harnesses slack. A damp, sorry-looking dingo took a heightened interest in Georgie until its owner and the others helped Squeak and Nellie bury him, and that night they all shared a fire, and the dingo's owner offered Nellie his bedding, which was an exceptionally dirty blanket. His companion said about his wife that until recently they had been in the habit of having connection thirteen or fourteen times a night, but that now as they had gotten on in years this had diminished to seven or eight times, whereupon the dingo's owner misinterpreted Nellie's responding silence and chastised the man for his lack of manners. All day long the flies had been bad and at dark the mosquitoes started in, yet the blanket had been some help. Nellie imagined her stock scattered far and wide, the survivors struggling on from one hardship to another. And she admitted to herself that she was a natural loner, ready to learn from or break bread with anyone but her peers. And she noted, regarding Squeak's agony in the firelight, that however much some wished to rise toward heaven the world's excessive fury would hold them down. And she registered that insight as plainly as she understood how little comfort she had offered him.
For the first few weeks afterward Gladys and Tommy lived like those settlers who huddled in bark houses and ate wombats and wallabies. He hired a Chinaman cast out by the storm to help with the cleanup and rebuilding and she worried she wouldn't like him but her husband told her to give the little beggar a week or two and it would all dry straight. Because one of her cuts hadn't healed properly, she adopted the blacks' resting position of standing on one foot with the other on the inside of her thigh, and from that posture at night she watched the blazing fires her husband built to consume the stumps and bodies and waste wood. Beside her he remarked that things weren't what they'd hoped, but that now they at least had a roof overhead, thank God, and a crust to share with a friend. And then when she didn't respond he further remarked that under such clear skies they should be lying in a field watching the stars, and not having to take in such a spectacle of desolation without even enough tobacco to pack one pipe. He said he still remembered his initial glimpse of the valley's undisturbed downs, and went on to say as if speaking to himself that on this rough journey he wished for a companion to provide cheerfulness and safety, since he knew the lonely man always pushed on too hard and so was prone to mistakes.
She looked at his felt hat and the calico patches she'd sewn to his trousers, and though she hoped there was every prospect of their new exertions being crowned with success, she was also aware as she considered him that she herself was curious about the quality of her attention and wasn't certain, after having built the life she'd thought she'd been living, that she possessed the energy to go through the motions yet again. She recalled the doggerel her sister had sent upon the news of their engagement: When you are married Gladys Dear / A broom to you I'll send / In 'Sunshine' use the bushy part / In 'Storms' the other end. The last few nights with the setting in of darkness she so regularly disappeared that her husband had asked if she were camping up in one of the remaining trees with the birds. Principles were the faction to which he believed he belonged, and against which he thought all the guilty were in league. But in the face of his need she had discovered in herself an oblivious resistance, as if she were an elephant that when stabbed with a penknife would simply stride on unaffected. She felt a part of an age beguiled by forgetfulness, with everyone acting as though no single thing necessarily followed from anything else, and even as her husband took her hand and stroked it she understood her oncoming resolution to sequester herself much as she recognized a sea breeze before even glimpsing
the sea.
By the late afternoon Iris had been rescued from her roost and ferried to the first-floor balcony of the Gresham Hotel. Sightseers in small boats roamed from one point of interest to another, tying up at the balcony's railing and calling for drinks from the bar. She spent the night there in a room with four other women and woke the next morning to the clamor of young boys diving from the roof into the flooded streets. A steam launch took the mayor and aldermen through the inundated avenues to survey the damage. Police patrolling in other launches were now capsizing looters' rowboats and leaving them to get to dry land as best they could.
For the rest of the day she helped tend to the badly hurt. A bull rescued by lasso showed his gratitude by promptly charging all and sundry. A beautiful young woman in a neighboring house leapt again and again into the foul water to recover the trousseau she'd collected for her marriage but while Iris watched was able to retrieve only a few cups and a tureen. And throughout the day the great anxiety was whether there would remain enough unspoiled water for everyone to drink.
In the night the flood finally receded and in the morning everything was dank and wet and covered with mud. Dead livestock and poultry were buried in the debris, and the smell was sickening. Iris remembered her charge and headed vaguely in the direction of the address for Nicholas that Miss Laycock had provided, and in the sodden ruins she negotiated all seemed to have been devastated except the mosquitoes and larger centipedes. In one stretch the storm waves had thrown up banks of coral torn from the reefs offshore, under which a stew of crustaceans and fish stank in the muggy heat. Havoc was piled against any obstruction that hadn't been sundered, and beside the collapsed courthouse she passed concrete from the bridge piers and a steel safe and two heavy boilers while men turned over unidentifiable reeking heaps with long sticks, salvaging what they could and dumping the rest into great piles to be hauled away later. Everyone's hands were bandaged since the most insignificant scratches were already developing infected sores, and the dead when encountered were so often unrecognizable that some residents recorded as buried appeared again later, unharmed.
She resigned herself with the help of a few policemen to the fact that Nicholas's rooming house was gone, along with its entire street, and having done so, she rested amid the general despondency of a cleared area containing some of the surviving dispossessed. Some were wrapped in blankets despite the heat. None wept or complained, and few even spoke. One little girl who seemed to be alone walked in a circle while waving her arms in the air. There were quiet attempts to relieve a young woman kneeling in the mud of the body of her infant daughter, but the woman refused to release her and said in response only that her baby had been dead all day. Later that evening there was word of wagons serving beans and hot broth, and after locating them Iris stood beside an elderly woman who appeared to be deaf and ate her way stolidly through every dish with which she was presented. The next morning Iris happened upon a makeshift school in which a knot of children of various sizes whose parents were still missing spent an hour on Caesar's Commentaries and then working sums. She took an empty seat at one of the commandeered tables and thanks to a small boy's gift of paper and pencil began a letter to her brother John Henry in which she recounted the disaster and said that she was writing to assure him that nevertheless she was well and that she hoped this correspondence would find him enjoying the same great blessing. She lamented the many thousands of sea miles still between them and reminded him that everyone at home owed her a letter except for him. Having nothing else to say she wrote that she had told him all she could think of for now, that she looked forward to his response to learn how he was getting on, and that she was not, in closing, forgetting a kiss for the little ones. And it was only then that she thought of Ned.
So much rain had fallen on northeastern Australia over the course of that single storm that three days afterward Captain J. A. Tyree, of the ferry schooner Allinga east of Townsville, reported that because of the extent of the runoff a full twenty-four miles out to sea the water when he tested it was three-fifths fresh.
As Captain Tyree marveled that evening at his discovery, Iris awoke on her cot and accepted that it was Ned's face that she bore through the night and his safety to which she had devoted a dreaming space before having turned herself over to sleep. And she saw that whatever their remoteness from security, even with only her meager stock of earthly experience, she knew that there were few who acknowledged the feast that the world at its most parsimonious provided every day and night. And it was as if her ego resolved itself in what she beheld in him and what swept toward her. As though from the proximity of their mouths and eyes as she remembered it from their time together, some vital energy had been prepared to pour: an animation that might overwhelm their endless misgivings, and allow them to fashion their future.