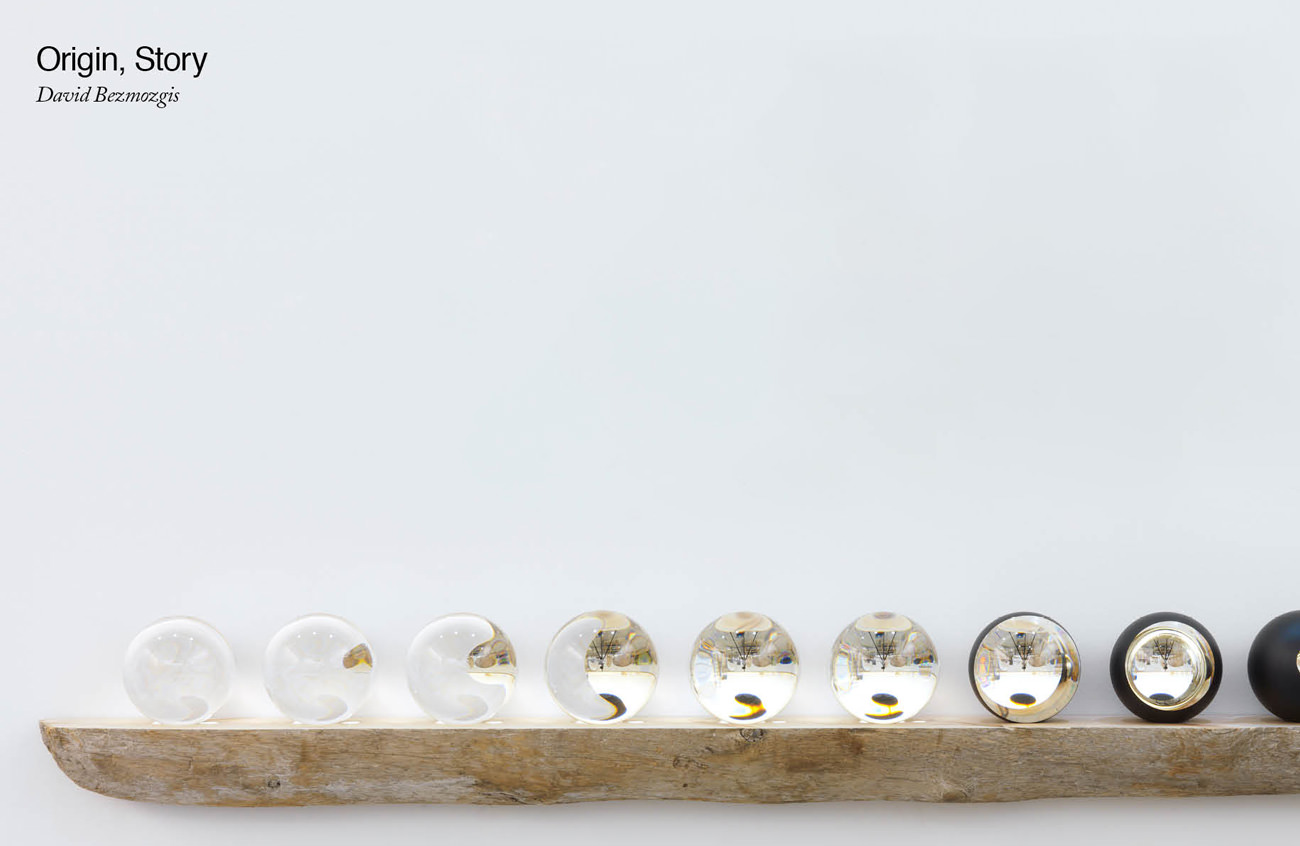 My connection to "Natasha" stretches back nearly two decades. I wrote the original story, adapted it into a screenplay, and subsequently directed the film. I had achieved very little as a writer before I wrote "Natasha," and I have at times wondered what my life would be like if I hadn't written that story. It feels odd to invest so much significance in a single work, and a short one at that, but it was this manuscript, in draft form, that caught the attention of my first book editor. As it transpired, I chart the beginning of my mature life, as a man and as an artist, with the writing of "Natasha."
To give a sense of the gestation of the film—and to remind myself of what it all entailed—I returned to my journals to see what I'd recorded in connection to the story: the initial anecdote that inspired it, the conception of the form of the narrative, the decision to adapt it into a screenplay, and the production of the film. The entries begin in the spring of 1998 and conclude in the summer of 2014. The film will be released theatrically in New York City on April 28, and elsewhere later in the year.
From 1996 to 2001, when I was in my early to mid-twenties, I lived in Los Angeles. I'd moved there from Toronto to attend graduate school in film production at the University of Southern California. In the spring of 1998 I helped a friend make a pornographic movie. He had written the script and was directing the film. I borrowed sound equipment from USC under false pretenses and ran production sound. On the second day of the shoot I met a man named Sergei. Because I speak Russian, and because the demands on a sound recordist on a pornographic film are not extensive, he gravitated toward me and told me about his life.
April 19, 1998
Today we shot at an office in Mid-Wilshire. Sergei, employed by Vadim, supervised. He was mainly there to watch the sex. He told me about a Moscow friend who makes 30-minute kiddie porn videos. The friend had formerly been in some Moscow Communist film co-op. Now makes films with 12-year-old girls on "romantic subjects," "very tastefully done." $5 an hour. Like a picnic at a dacha. Nice music, nice cars, nice food and home that night to Mommy and Daddy.
Friend has 3 or so distributors who buy 50 or so tapes off him at $50 each. Then they resell them. Sergei really loves the tapes because a naked woman is no big deal, we've all seen a naked woman. But naked 12-year-olds, just developing, with each body part tastefully photographed—this is something. Really attractive yunaya lyubov' (young love). He himself is a fat, bald Russian with no job prospects, no talents, needy and lonely. He came out that day because it was better than sitting alone in his apartment, isolated, watching TV. Here, it's veselo (lively). He'd return to Moscow but he has a girlfriend who is sick now and jobless and sovest' ne pozvolyat' (his conscience won't permit) him to leave her.
In 2001, disenchanted with Hollywood, I returned to Toronto, with the ambition of writing stories set in the Russian-Jewish neighborhood where I'd grown up. By the spring of 2002 I had written two or three such stories, but none had been published.
May 19, 2002
Story idea—remember V.—his father unknown. Maybe Russian [not Jewish]. How he would oddly appear in our backyard. Lurk. But also want to be helpful. Fix the hose. Dig the beds for the berry bushes. But there was something almost wild about him, some element of his personality that was unaccountable . . .
How much of this was because of his mother. Herself inscrutable but in a much more cruel way. A woman plotting. Her true self always in question. V. was odd but seemed true unto himself. One could pity him. There was no pity for her. A snake. But one with layers. She lived with my uncle who was/is an intellectual and a nonconfrontational character. What hopes he might have had for his life he must have abandoned long ago. The sad part is that he is the sort of man one could imagine having ambitious hopes—or, at the very least, having the capacity to hope for a rich and unusual life. A reader of books, newspapers, well versed in history and architecture. Rendered a casualty because of his lack of social skills. But a man with human needs. The need for sex . . .
There was something vaguely sexual about [his wife], in a filthy, unsavory way. She was not pretty but still I sensed something sexual. Somehow I must have had a prurient interest in her. Mainly because she was so unattractive and strange. A violent sexual tendency in me.
These things to come together. L.—that was her name. L., sex, V., and the lurking, and my fumbling uncle. Agony. Pain and awkwardness to last a lifetime. Blood.
May 20, 2002
The idea for a story about my uncle's wife. Change V. to a girl. A girl my age. An enigmatic girl. A strange and disturbed girl, but one who has risen above her own mother . . . Uncle's marriage begins to fall apart, but by this time the boy, "Mark Berman," has already become involved with the girl. In a sense, bewitched by her. But this is a forbidden union to begin with and more so once the mother has become abusive and is caught doing something horrible to my uncle and grandmother. An unforgivable something that leads to a separation and divorce. With the mother banished from our family, the daughter is also rendered undesirable. Although not with absolute cruelty. But, clearly, no longer wanted.
The girl is resentful. That she should pay the price for her mother . . .
A scene where Mark is caught by his mother(?) when with the girl. How could he do this? The girl is family.
May 23, 2002
After smoking dope last night I had a memory of teen sensation. First time being with a girl. Sleeping with a girl in the same bed for an entire night. How unusual that was since up to that point I have no memory of sharing a bed with anyone. And how distracting the other person's breathing was. How aware of another body in the bed.
Also—seeing a girl naked. Even when sexually active, never quite see anyone naked. All done in the dark. Shuffling with clothing.
The girl takes on more of a distinct personality. She is the first. A wild, existentialist child with some deeply seated resentments and anger. Even at such a young age. An adult conception of the world. Aware of its bleakness and cruelty in the way no middle-class North American kid could be.
June 2, 2002 (29th birthday)
Midnight, June 2. Promised self this year to write a novel.
The Perestroika Suite.
Generally depressed about all that I have not accomplished. Indeed, a failure of focus. Remedy that with a job of some security this year and a book. I can see no other alternative.
June 6, 2002
. . . Since June 2, have started on another short story, which has the potential to be the best so far. At the least, very different in subject matter than the others. Sex. I have never written about sex really and this one is almost all about sex. Currently called "Natasha."
June 26, 2002
Probably midway through writing the Natasha story. All month have been waking up at 6 to write. Although usually don't start writing until 7:30.
July 13, 2002
Finished Natasha story last week. Probably took a month to complete. Still needs a tweak here and there. Ending.
In late summer of 2002 a friend shared a manuscript of "Natasha" with a junior editor at a New York publishing house. On the strength of that story and several others I'd completed, I was offered a book contract. In the spring of 2004 the collection, Natasha: And Other Stories, was published.
Seven years elapsed between the publication of the book and my decision to try to adapt "Natasha" into a feature film. In the interim, I made a movie and published a novel. Coincident with the publication of the novel, my wife gave birth to our second daughter. We had spent the previous year in New York and, having sublet our own house, were living temporarily with my mother.
I'd long nursed the desire to make a faithful film about the Russian-Jewish community, and "Natasha" felt like the right source material. The mystery at the heart of the story—the truth of the conflict between Natasha and her mother—still intrigued me. I believed it possessed sufficient dramatic weight to sustain a feature film. And the story lent itself to an ensemble cast, across three generations, which reflected my experience of growing up in a big, close, raucous family.
For reasons I don't remember, my journal omits any mention of my work on the screenplay. I record the birth of my daughter on April 11, 2011, and very little else until a trip to Crimea in August to research my second novel. But it was during those summer months that I wrote the screenplay in a room my father had converted to his office not long before he died in 2006. I found his files and handwritten notes much as he'd left them. His diplomas and certificates adorned the walls. What I recall most about that summer is the curious sensation of being a grown man with two small children and some semblance of a professional life and yet feeling not fully distinct from the young man I had once been, my parents' son, performing the old routines when writing was a spontaneous creative act and publication a distant dream.
Another three years passed between writing the screenplay and getting the film into production. I'd made my first film with the support of the Canadian public funding system. I imagined Natasha would be made the same way. But there was less money available now. Convincing funders to back a predominantly Russian-language film set in Canada took time. It was also hard to find enough quality Russian-speaking actors to play the roles—and particularly hard to find the right actress to play Natasha. Additionally, I broke with the producer whom I'd engaged to make the film, and turned to two friends at the eleventh hour to rescue

the project.
May 6, 2014
A few words about my Natasha movie. Reversal after reversal and the realization that the money is not there. But I am unwilling to just concede defeat. This is the lesson I have learned. It is, in a way, unnatural to me. I feel inclined just to give up and hope that something else works. But I've seen that this is not how people succeed. They succeed by being tenacious—maybe this is natural to them and they possess great stores of self-assurance—and so I imitate these people. Also, what infuriates me is losing the chance to do something I want because I have relied on someone who was indifferent and negligent. The person who cares least should not have his way. I want to make the movie because I want to make the movie, but also now out of spite for D., who has failed me and dismissed me. Part of it too is my disappointment for allowing myself to trust him not once but twice. I strongly suspected—more than suspected—that he was incompetent and yet I found reasons to convince myself that staying with him for another year was the right thing to do. I don't want to come away with the result that I wasted two years of my life on him. So I battle on. Now with B. and J. All my scurrying and strategizing.
June 11, 2014
The morning the new baby is to be born. I am up early. Awake since 4 a.m. It's been like this for several days. It isn't even thoughts of the baby that keep me up. We have had babies. Somehow, I don't worry much about this. I am happy about the baby, curious mostly how the other girls will react when they see her. But my mind is occupied with thoughts about the movie. So much still needs to happen and so much of it depends on me. And so much of that is not even strictly creative. When will I find the time to storyboard the script and shot list? This I worry about. Worry too, as ever, about my ability to communicate what I need to the actors and to lead the crew—most of whom are new to me. One stands before professional people and is judged. I do this work so infrequently, almost a dabbler. This is my own self-criticism. Out of fear of not being able to support myself as a writer of books—and a desire to change the daily experience of my life (to diversify it, to not always be so isolated and insular) . . . One asks repeatedly: Have I properly arranged my life?
July 13, 2014
After the first week of shooting on Natasha. A seductive way of life. I can see why people want the work. Long days, plenty of stress, but very stimulating. Is it enough for me? Would it feel sufficiently substantial in the way that writing something does? And have I done enough writing now, proven to myself what I set out to prove, to move on? Some of these questions are a function of fatigue—the fatigue of ten years of writing. More are a function of insecurity—the lack of faith in the future of literature. The unpleasant sense of growing increasingly irrelevant. But I'm not sure how much more promising or lucrative a career in film is at the moment. Not the film work that interests me, anyway. And yet it's obvious that one medium is contracting faster than the other.
One asks, as ever: Is now the moment when my life takes a turn?
A story my mother tells: Anya bought three thermoses at Baycrest, the nursing home where she works. One for herself. One for her sister. And one for my mother. She brought the thermos over to my mother's apartment. My mother said: Anya, you don't need to buy me a thermos. Anya responded: What, I can't even buy you a thermos?
I will miss these stories one day. They have constituted the core of my imaginative life.