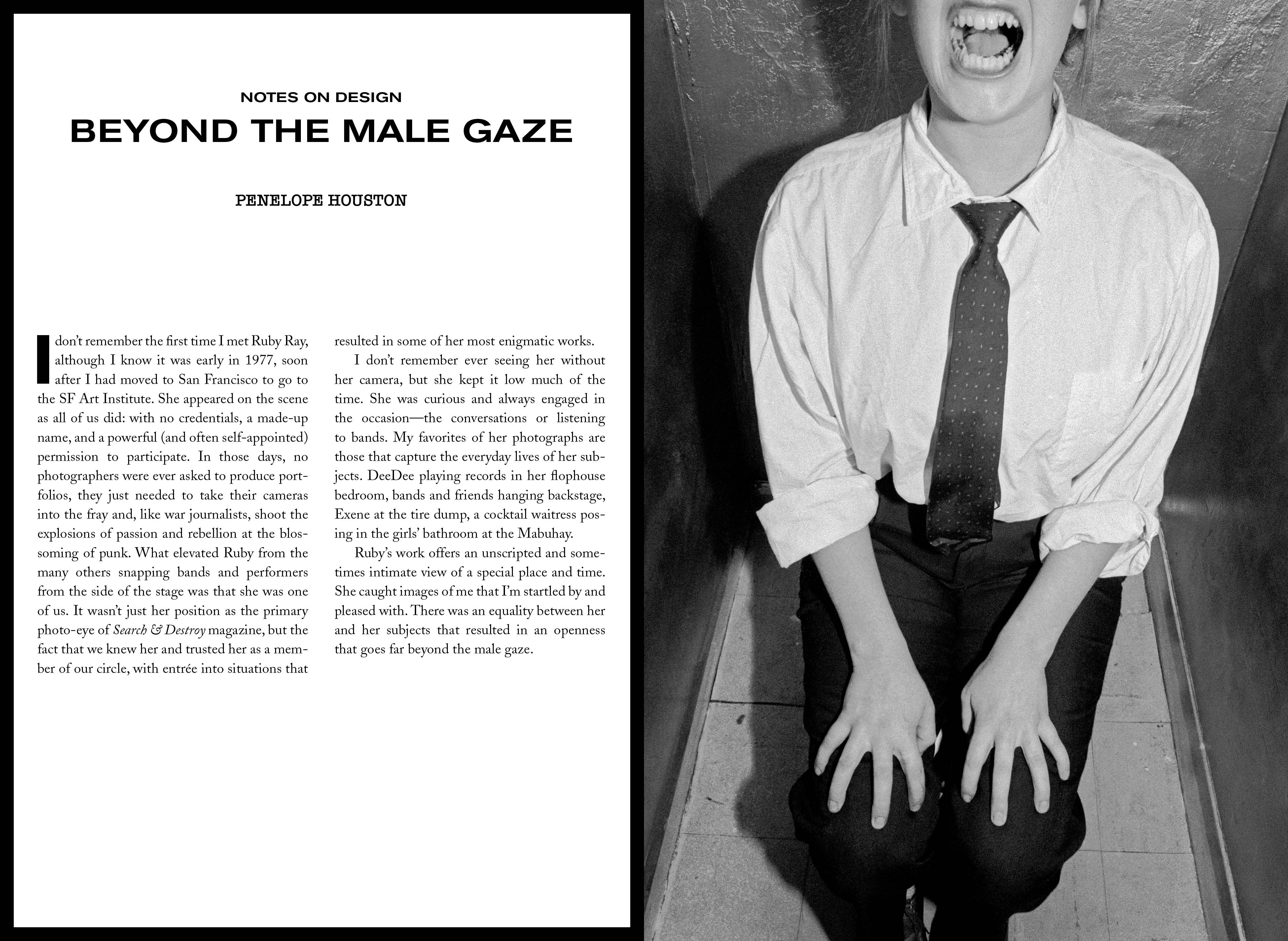 Notes on Design: Beyond the Male Gaze
I don't remember the first time I met Ruby Ray, although I know it was early in 1977, soon after I had moved to San Francisco to go to the SF Art Institute. She appeared on the scene as all of us did: with no credentials, a made-up name, and a powerful (and often self-appointed) permission to participate. In those days, no photographers were ever asked to produce portfolios, they just needed to take their cameras into the fray and, like war journalists, shoot the explosions of passion and rebellion at the blossoming of punk. What elevated Ruby from the many others snapping bands and performers from the side of the stage was that she was one of us. It wasn't just her position as the primary photo-eye of Search & Destroy magazine, but the fact that we knew her and trusted her as a member of our circle, with entrée into situations that resulted in some of her most enigmatic works.
I don't remember ever seeing her without her camera, but she kept it low much of the time. She was curious and always engaged in the occasion—the conversations or listening to bands. My favorites of her photographs are those that capture the everyday lives of her subjects. DeeDee playing records in her flophouse bedroom, bands and friends hanging backstage, Exene at the tire dump, a cocktail waitress posing in the girls' bathroom at the Mabuhay.
Ruby's work offers an unscripted and sometimes intimate view of a special place and time. She caught images of me that I'm startled by and pleased with. There was an equality between her and her subjects that resulted in an openness that goes far beyond the male gaze.